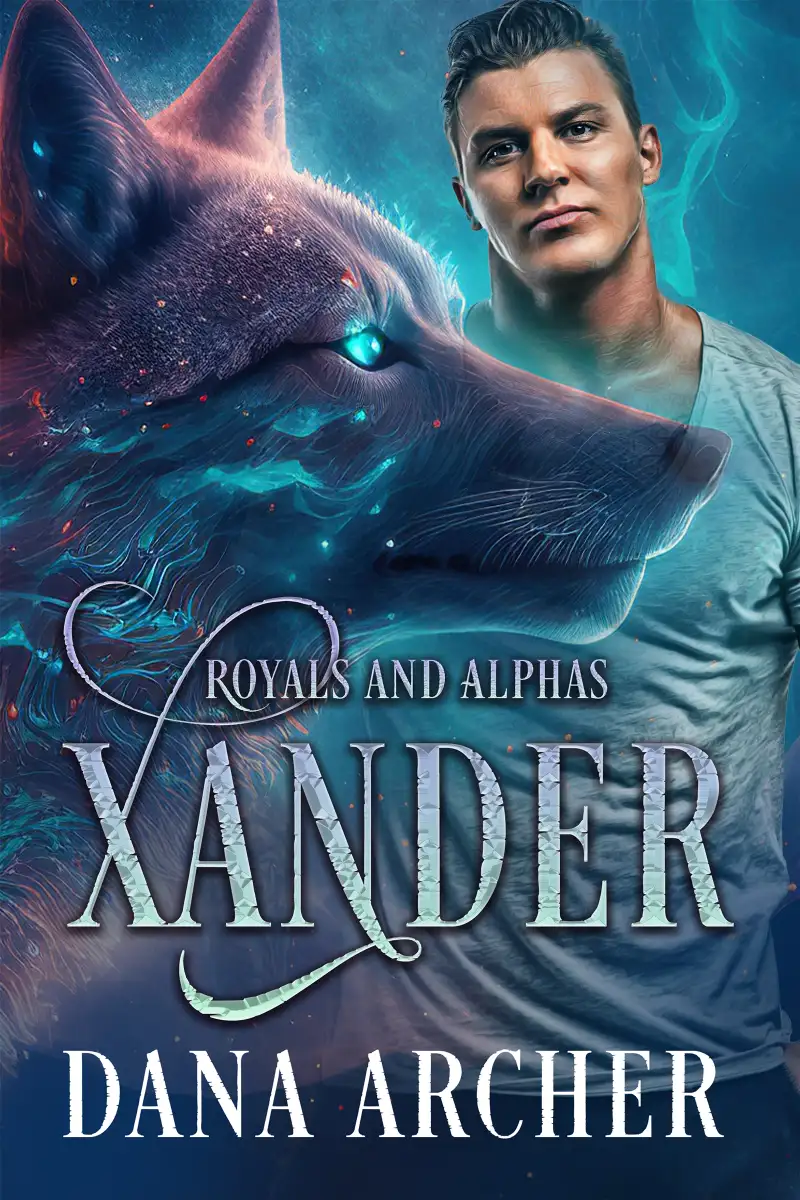 The author may earn a small commission from affiliate links in use on this page.
Xander
Bookstore | Shifter World | Royals and Alphas
When hunters toss a human woman to the wolves, she finds herself in double trouble with best friends and an old enemy out for blood.
The darkness of the shifter world is no place to be alone, yet Gwen finds herself in just such a situation, desperate for freedom.
That's when she meets Xander and Vlad, two mesmerizing Royal wolf shifters who claim to be her fated mates. But Gwen soon realizes her destined mates are far from perfect and their secrets are twisted in lies and betrayal.
With no other options, Gwen must rely on Xander and Vlad for protection as she navigates a world of shifters, hunters, and immortals.
As enemies close in, they're not just running for their lives, but fighting for their love. Can Gwen, Xander, and Vlad accept their destiny and find a way to be together, before they lose everything?
GET YOUR COPY — and find out if Xander, Vlad, and Gwen can grasp their last chance of spending eternity in their own happily ever after fairytale without getting burned.
With feuding pack mates, power clashes, and plenty of growling and snapping wolves, this pulse-pounding, paranormal romance will leave you breathless and on the edge of your seat until the very last action-packed page.
eBook
Paperback
Hardback
Preview

Gwen finally understood why deer darted out in front of cars.

Fear.

Being a prey animal sucked. Every noise and shadow spooked her.

---

She skidded to a stop several feet from the natural staircase. Her eyes widened, and her mouth opened.

For one heart-stopping moment, her gaze collided with his. Recognition swept over her, exactly as it had the night he'd licked the wound on her hand. He hadn't imagined their connection. She was his. His gift from the goddesses. His perfect match. His one true mate.

The one woman he could never satisfy completely.

"How did you find me?" Her rough breaths fogged the air.

"I've been searching for you ever since—"

A shot rang out. Chunks of dirt and rocks sprayed over Gwen's legs.

---

Gwen stepped into the room, turning off the bathroom light and closing the door behind her. She scanned the space, her gaze skipping over the few pieces of furniture and settling on the platter of crackers and cheese. "Reno finally brought food. Is it safe?"

"Yes." He'd tasted it while waiting for her.

She nodded and made her way to the table. Without looking at him, she picked up a glass of wine and drained the contents. She reached for the second wineglass.

He grasped her wrist. "Careful. You don't want to get drunk."

"Don't I?"
Additional Details

Genre: Paranormal Romance – Werewolves & Shifters, Supernatural Thrillers & Suspense

Story Elements: Fated Mates/True Mates, Second Chance, Murder Mystery, Secrets, Love Triangle, Kidnapping/Rescue, Betrayal

Book Length: Novel Super Plus: 90,000+ words

Heat Level: 2/5

Main Characters: Xander (Royal Winchester Pack), Vlad (aka Vader – Royal Winchester Pack) and Gwen Burnett
Alternate Version

Last Chance by Nancy Corrigan

Same great story with open-door romance and uncensored language.

Learn More