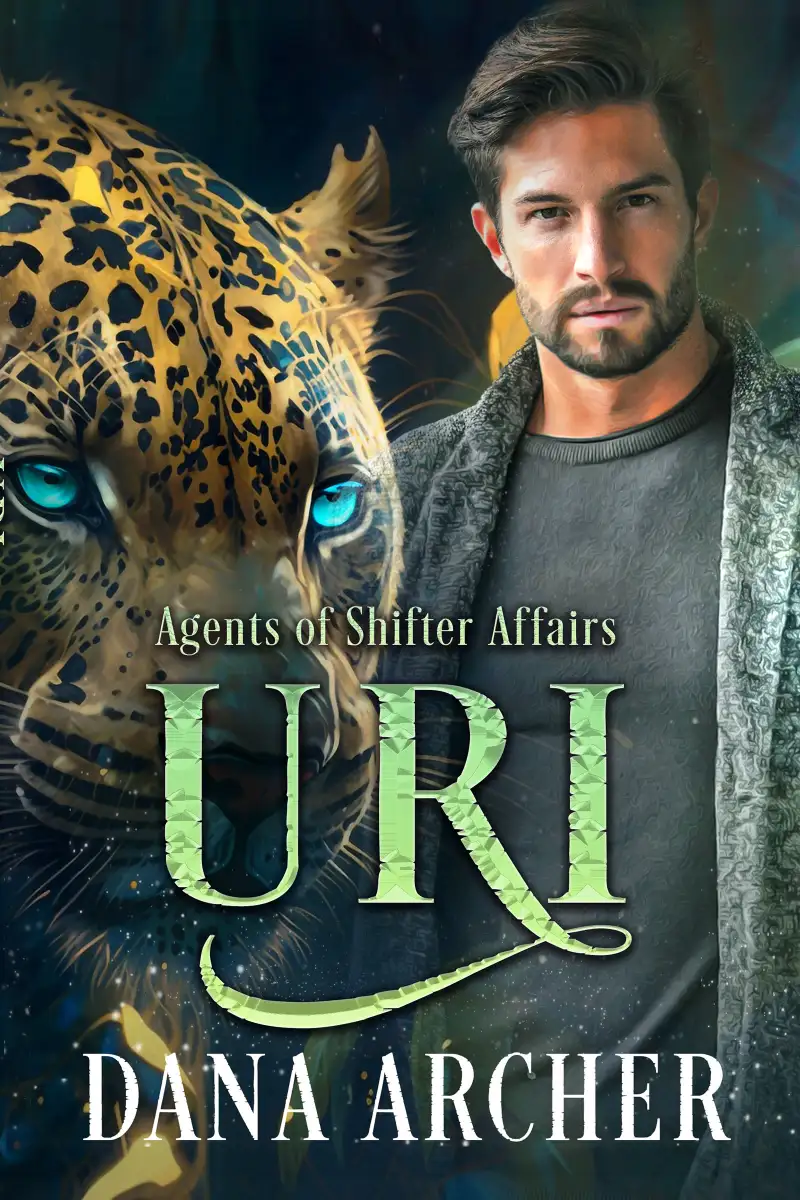 The author may earn a small commission from affiliate links in use on this page.
Uri
Bookstore | Shifter World | Agents of Shifter Affairs
When a woman with an unwavering sense of courage and a shifter detective with an unbreakable code of honor meet in a dangerous game of love, loyalty, and survival, sparks fly.
Lyla never expected her search for answers would bring her face-to-face with Uriel Alexander, a rugged, by-the-book shifter detective with a mysterious past.
Together, they must navigate a web of secrets and lies as they fight for their lives and their love, but the cost could be more than either of them are willing to pay.
As they struggle to maintain their loyalty to their own code of ethics, they must learn to trust one another and find the strength to unravel a deadly mystery before it's too late. Will their bond be strong enough to survive the ultimate test?
GET YOUR COPY — to find out Uri and Lyla's fate in this fast-paced thrilling paranormal romance where honor, passion, and danger collide. With bickering siblings, meddling pack mates, a seeing-eye dog named Odin, and a push-and-pull romance that will leave you breathless, you'll be captivated and on the edge of your seat until the very last action-packed and emotionally charged page.
eBook
Paperback
Hardback
Preview

I snatch Uri's wrist as he tucks my hair behind my ear and wait until he looks at me. "Beloved human. You said that's the official term for what I am to you now, but it's not how you view me. So how do you view me?"

Uri shakes off my hold, tosses my jacket over my legs, then turns his back on me and walks to the door.

"Uri." I hop off the pool table, my jacket falling to the floor. "Answer me."

"Mine." With his hand on the door handle, Uri finally glances at me. "That's how I view you. That's how other shifters will view you. You're mine."
Additional Details

Genre: Paranormal Romance – Werewolves & Shifters, Supernatural Thrillers & Suspense

Story Elements: Fated Mates/True Mates, Vigilante Romance, Murder Mystery, Secrets, Office Romance

Book Length: Novel Super Plus: 90,000+ words

Heat Level: 2/5

Main Characters: Uri (Royal Alexander Pride), Lyla (human doctor)
Alternate Version

Tangled by Nancy Corrigan

Same great story with open-door romance and uncensored language.

Learn More
What readers are saying…
Love his story! — Linda H.
Awesome read. This book draws into the story and you will not put it down! — Sher