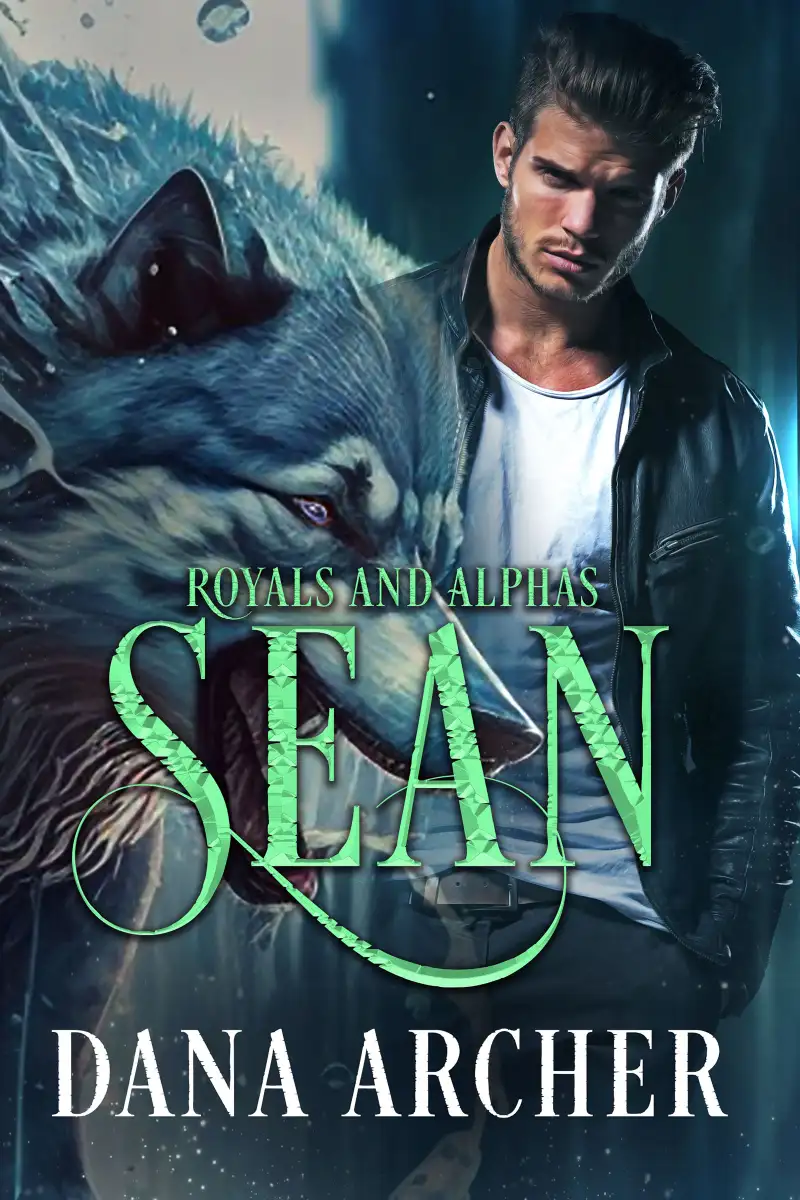 The author may earn a small commission from affiliate links in use on this page.
Sean
Bookstore | Shifter World | Royals and Alphas
A night out on the town drops a woman into an adversary's arms, forcing her to choose between loyalty to her pack and love., one woman has some hard facts to face the morning after.
For newly matured wolf shifters, the full moon is a time to embrace their wild side.
At a human bar in town, Jenna's life changes forever when an unexpected encounter with a member of a feuding pack leads to an unforgettable night together.
But her rival might not be the bad guy she thought he was. Could he be the fated mate promised to her by the gods? Or is he nothing more than a wolf in sheep's clothing?
GET YOUR COPY — to find out Sean and Jenna's fate in this thrilling introduction into the Alexander pride's wolf pack neighbors… because cats and dogs can't avoid each other forever.
eBook
Paperback
Preview

The strength emanating from her mesmerized him. Part came from the fact that she housed an arctic wolf, one of the rarer varieties. The rest stemmed from her force of will. It burned strongly in her direct stare. She had dominant written all over her. Hell, she could've worn a button that said ALPHA FEMALE IN TRAINING.

---

Sean ran forward and grabbed the man's forearm, squeezing hard enough to tear a squeak from him. The moment he released the female, Sean slammed him into the wall. "I don't think the lady wants to leave with you."

"That's none of your business."

Sean raised a brow. "Isn't it?"

"No. It's not."

"Think again. She's mine." The second the words left his mouth, Sean regretted them. Too late. That was the problem with speaking while his emotions were running high. Shit got past his internal filter.

"What? Are you her boyfriend or something?"

Sean snorted. "Or something."

---

A flash of white caught his attention. He turned and collided with her gaze. Sides heaving, she froze and watched him through her wolf's eyes.

"Are you okay?"

Her steady stare answered him. In her animal form, she couldn't speak to him, but she made no attempt to shake her head or nod either.

"Shift and tell me what happened." He took a step toward her. "I can—"
Additional Details

Genre: Paranormal Romance – Werewolves & Shifters

Story Elements: Fated Mates/True Mates, Coming of Age

Book Length: Novelette: 10,000-20,000 words

Heat Level: 2/5

Main Characters: Sean (Kagan Wolves) and Jenna (Tanner Pack)
Alternate Version

Chance on Love by Nancy Corrigan

Same great story with open-door romance and uncensored language.

Learn More