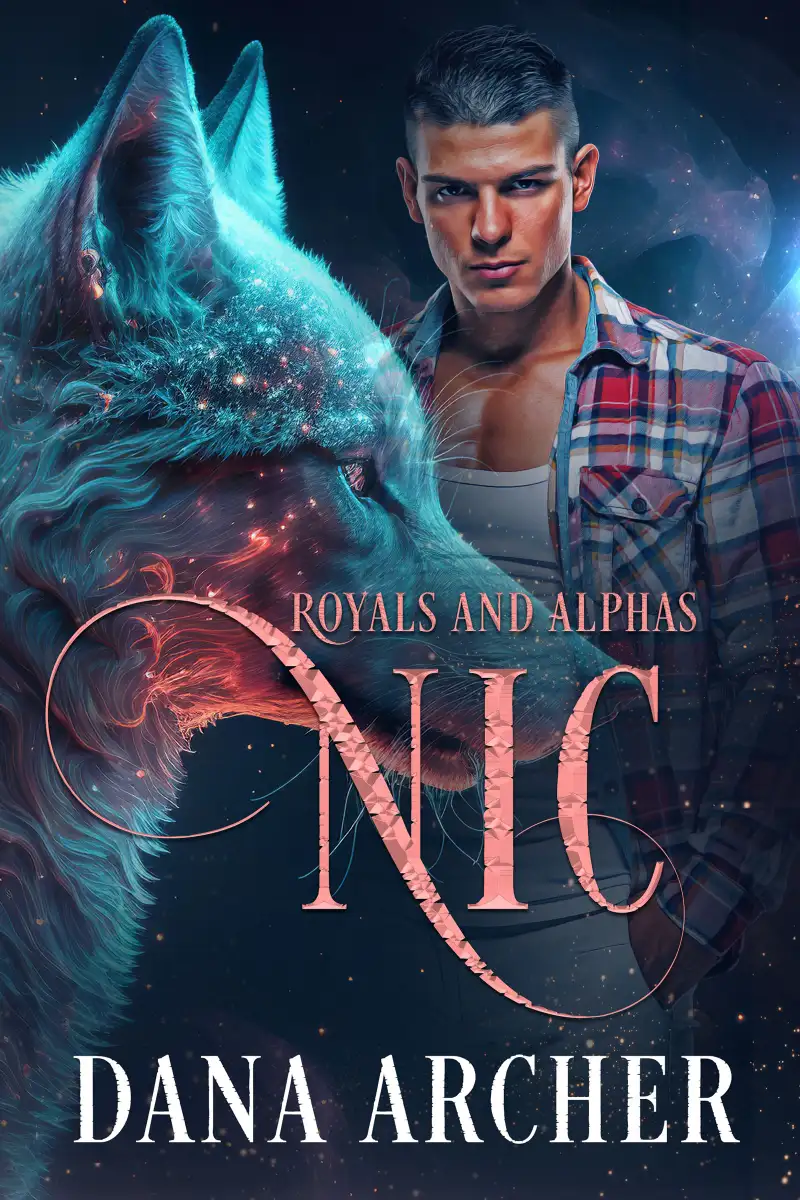 The author may earn a small commission from affiliate links in use on this page.
Nic
Bookstore | Shifter World | Royals and Alphas
A human woman's loyalty to her wolf pack is put to the test when her fated mate rejects her, leaving her to choose between duty and destiny.
Born human and raised among wolves, Riley has always been an outsider, and according to her ex-boyfriend, Nic, not the kind of woman a future alpha marries.
With their current leader on death's door, Nic is determined to find a shifter wife and take over, and Riley won't let him ignore his feelings.
But when Riley discovers Nic's dark secret, she faces a difficult choice – risk it all for the love of the man who wants to be her alpha, or walk away with a broken heart?
And as they fight to save their love and their pack, it becomes clear that this isn't just a battle for alpha status – it's a fight for survival.
GET YOUR COPY — to follow along with Nic and Riley's rollercoaster journey of passion, betrayal, loyalty, and impossible love. With one true mate scorned and the other on a collision course with fate, their love story will have you feeling all the ups and downs of forbidden romance and you'll be hooked until the very last emotional and exciting action-packed page.
eBook
Paperback
Hardback
Preview

"You're bleeding." She brushed back his fur and gently touched the skin around a long gash. "This wasn't from a fight, was it?"

He shook his head, the only answer he could give in his limited form.

She stared into his eyes. Not a hint of fear showed in her expression. She treated his dad and the other dominants with the respect owed them by avoiding eye contact. Never with Nic, at least not in private, but the rules were different around the other wolves. Riley had always understood the need for hierarchy among the members. In the pack's eyes, she was as low as one could be. In his, she was his equal.

"Shift and tell me why you decided to drag your sorry ass to my house. None of these cuts need my attention."

Not happening. Through his wolf's eyes, he felt nothing physical toward her. Only his memories reminded him of what it was like to love her. If he shifted? One whiff of her sweet fragrance, and he'd want to devour her.

On a huff, she pushed to her feet. She planted her hands on her flaring hips. "Fine, be stubborn. I'm in no mood. Go home and lick your own wounds."
Additional Details

Genre: Paranormal Romance – Werewolves & Shifters, Supernatural Thrillers & Suspense

Story Elements: Fated Mates/True Mates, Second Chance, Scorned Love, Murder Mystery

Book Length: Novel Plus: 70,000-90,000 words

Heat Level: 2/5

Main Characters: Nic (Kagan Wolves) and Riley (Kagan Wolves)
Alternate Version

Rejected Mate by Nancy Corrigan

Same great story with open-door romance and uncensored language.

Learn More