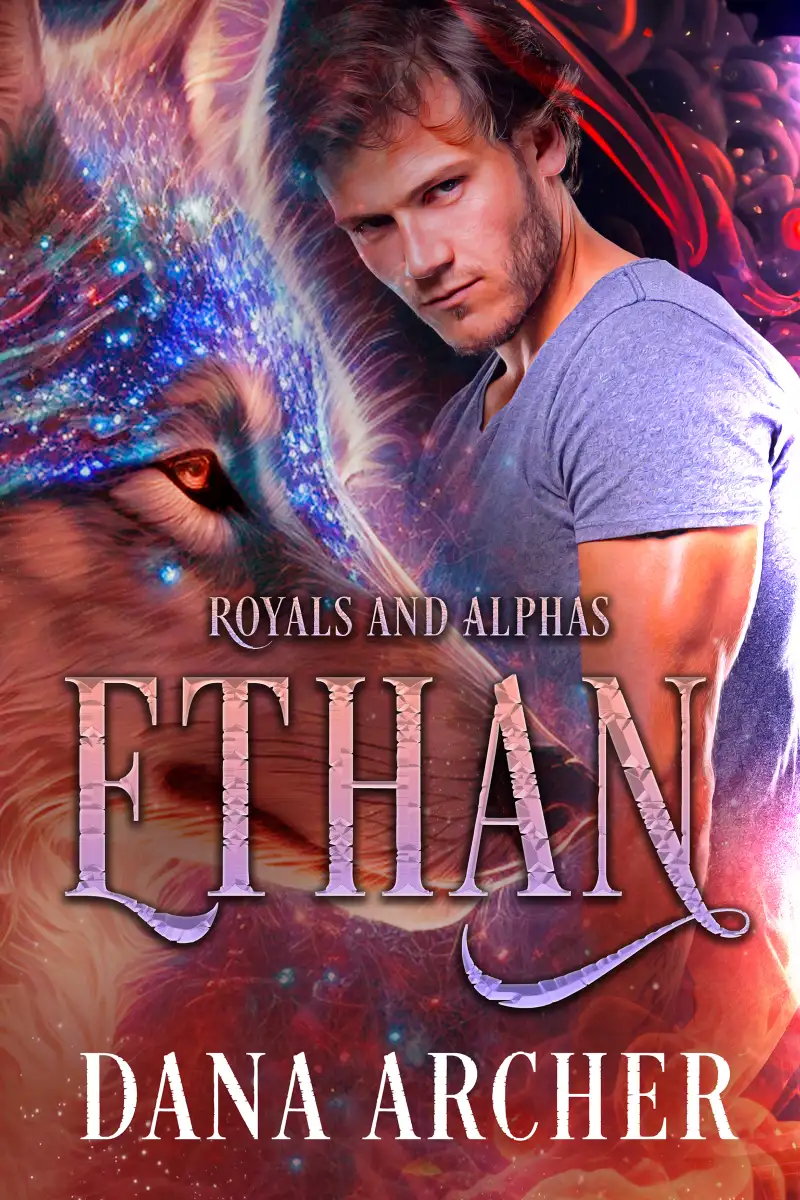 The author may earn a small commission from affiliate links in use on this page.
Ethan
Bookstore | Shifter World | Royals and Alphas
Caught between rivaling packs, a woman finds herself entangled with two captivating shifters and one shocking secret.
Desperate to put an end to the senseless fighting in her small town, Hannah Kagan enlists the help of Ethan Jager, a powerful and confident rival wolf with mysterious ties to his pack, especially to his pack mate, Noah, a gruff and secretive widower.
As the trio work together, they uncover a powerful bond between them that may be the key to restoring peace.
But with tensions already high and hidden dangers around every corner, will Ethan, Noah, and Hannah accept their shared destiny before it's too late? Or will they become casualties in a corrupt wolf king's desperate bid to hold on to power?
GET YOUR COPY — to find out if Ethan, Noah, and Hannah can handle the heat and come out on top in a fight, pitting wolf against wolf. With jaw-dropping revelations and hidden secrets, their rule-breaking partnership and forbidden love story will keep you hooked until the very last emotional and exciting action-packed page.
eBook
Paperback
Hardback
Preview

"Hannah?" He tipped up her chin and waited until she met his gaze. "It's a person's soul I respect, not their body, and yours is strong. Bright and pure."

"Ethan."

His whispered name held longing. Need. Desire.

He couldn't help but give her what she asked for. He bent and pressed his parted lips to hers, sharing air with her—a shifter's kiss. It was the intimate exchange only close lovers indulged in. It felt right to share it with her, just as it was to hold her.

"I'm drawn to you, Hannah." He ran the tip of his tongue over her lips, the top first, then the bottom. Her flavor hit him, sending a wave of raw lust through him. "Like a moth to a flame. Isn't that how the expression goes?"

---

"How do you know my name?"

One corner of his mouth rose. "There are only a handful of black-haired, blue-eyed…" he glanced at the windows of the apartments lining the alley before focusing on her, "…women in West Virginia, and your…" Again, he trailed off. His grin widened. "Your petite stature is well known. It was a logical guess."

She couldn't argue his reasoning. She might not have seen many shifters outside of her pack, but she'd heard stories of some. No one had mentioned him. She would've remembered if someone had talked about a male with gorgeous green eyes and a body carved from stone.
Additional Details

Genre: Paranormal Romance – Werewolves & Shifters, Supernatural Thrillers & Suspense

Story Elements: Fated Mates/True Mates, Second Chance, Murder Mystery, Secrets, Love Triangle

Book Length: Novel Super Plus: 90,000+ words

Heat Level: 2/5

Main Characters: Ethan (Tanner Pack), Noah (Tanner Pack) and Hannah (Kagan Wolves)
Alternate Version

Shared Mate by Nancy Corrigan

Same great story with open-door romance and uncensored language.

Learn More
What readers are saying…
The story lines are good and captivating for shifter lovers. Would recommend this author! — Jackie
This was a book that could not put down. — Sher