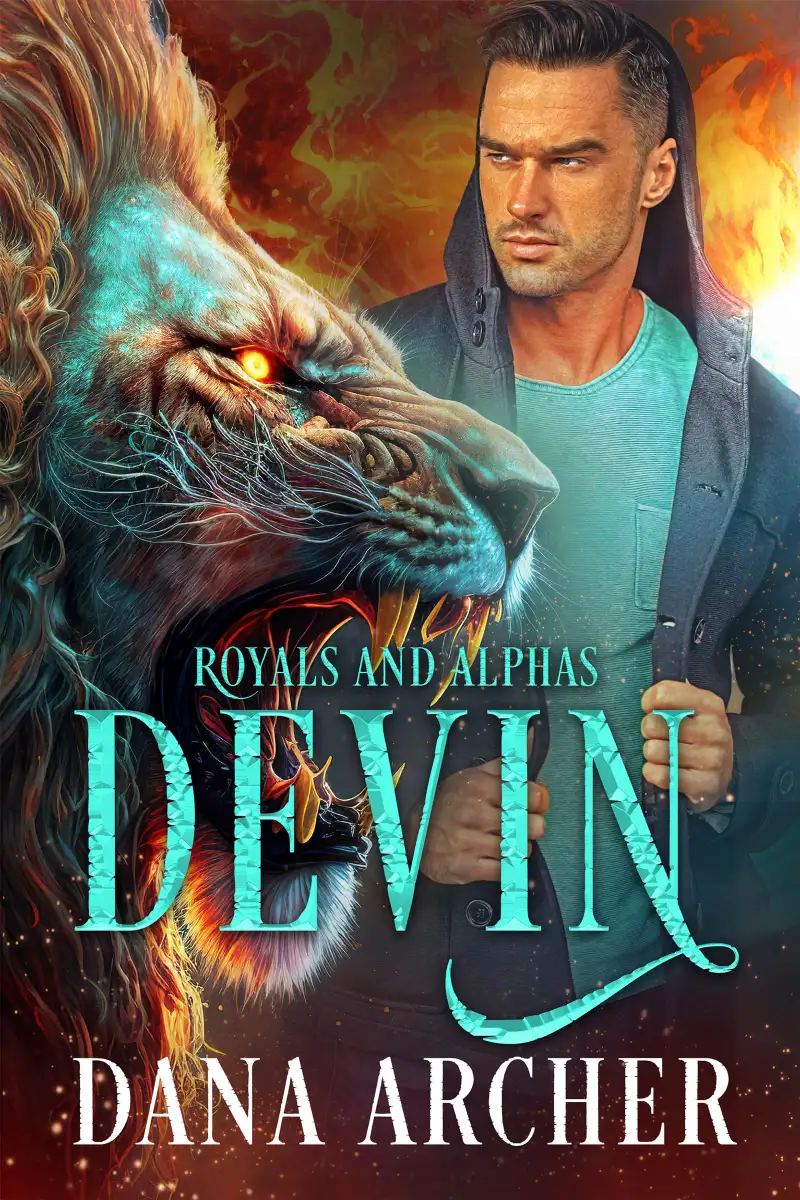 The author may earn a small commission from affiliate links in use on this page.
Devin
Bookstore | Shifter World | Royals and Alphas
A desperate ploy to save her family thrusts a human woman into the path of an unapologetic shifter who bites first and asks questions later.
Tasked with protecting her sisters from a pack of ruthless hunters, Lena turns herself into bait. But when Devin, a powerful Royal shifter, marks and claims her as his wife, her world is turned upside down.
Her wild beast of a husband insists he's not the enemy, but her destiny.
But with their future and the lives of those she loves hanging in the balance, will Lena learn to trust Devin before it's too late?
GET YOUR COPY — to learn Devin and Lena's fate and find out what happens when two fated mates collide. With one desperate to save her family and the other unapologetic and feral, their perilous journey through danger and temptation will keep you captivated until the very last emotional and exciting action-packed page.
eBook
Paperback
Hardback
Preview

"The mate bond is powerful, Lena, and we are a pair of the lucky ones. We both recognized our connection, maybe not to the same extent, but it was there. Some pairs refuse to see it or to fight for it. They hold other values and needs higher rather than cherishing the gift given to them by the goddesses."

That feeling of being treasured she'd experienced multiple times in Devin's presence returned, stronger than it ever had. "Is that what I am? A gift?"

"The greatest of all."

---

With a smile on her face, she touched his cheek. "I'm a hot mess, Devin. A product of unfortunate circumstances, too many failed relationships, and a sharp tongue. That's not the sort of woman who deserves to have a man like you look at her as if she was his heaven."

"But you are mine." Devin took her hand and kissed the fingers she'd stroked over his skin. "You're my everything."
Additional Details

Genre: Paranormal Romance – Werewolves & Shifters, Supernatural Thrillers & Suspense

Story Elements: Fantasy, Fated Mates/True Mates, Mythology/Gods, Kidnapping/Rescue

Book Length: Novel Super Plus: 90,000+ words

Heat Level: 2/5

Main Characters: Devin (Royal Alexander Pride) and Lena Burnett
Alternate Version

Beautiful Mistake by Nancy Corrigan

Same great story with open-door romance and uncensored language.

Learn More
What readers are saying…
The story keeps you wanting to know more and more about the who, what, when, where, and how. It allows the imagination soar! — Teri
I'm absolutely loving these books! — Lynda
I very much enjoyed it! — Denise
Everything ties together perfectly. — Yas
Awesome read, could not put the book down. — Sher
Good fast-paced read. — Susan